According to the findings of Deloitte's 2019 Global Millennium Survey, Millennials will be an experience-oriented generation. As a result, the trend of personalization is gradually becoming the standard in all industries and services. What is personalizing the learning experience? What are the benefit of this method? Let's find out in this article.
What is personalizing learning experience in education?
According to the findings of Deloitte's 2019 Global Millennium Survey, Millennials will be an experience-oriented generation. As a result, the trend of personalization is gradually becoming the standard in all industries and services. Coca-"Share Cola's a Coke" campaign, in which Coca-Cola printed customers' names on coke cans, is a prime example of the personalization trend's success. This campaign assisted Coca-Cola in selling 250 million coke bottles in a single summer.
In education, the model of personalizing learning experiences has been around for a long time and is gaining popularity in the 4.0 era. Personalization in education is a unique method based on individual students' characteristics, needs, interests, and abilities.
Until now, teaching and learning methods in education have always aimed to be accessible to all. The general education system is still based on the teaching-learning model, with standard materials in textbooks. However, in order to achieve the highest level of effectiveness in education, it is critical to first identify each individual's strengths and weaknesses.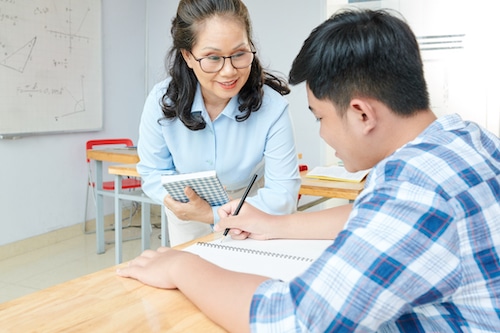 Benefits of personalizing learning experience
Achieve faster learning result
Personalization of the learning experience is based on research into each individual's characteristics, strengths, weaknesses, and qualifications. As a result, the personalized method will save you time learning irrelevant content that is not appropriate for your level and experience. Focusing on the necessary knowledge content will help learners achieve faster results, reducing the time required to complete learning objectives.
Increase engagement
When learning experiences are personalized, you have complete control over your learning process.
Personalizing learning experiences, when combined with modern technology, gives learners the right to control, allowing you to choose content and learning knowledge based on your own goals and interests. The knowledge that you receive as a result of the filtering process will be much more appealing, meeting the needs that learners are looking for and thus stimulating the ability to interact and the speed of information retention.
Increase motivation to learn
Traditional learning methods are the origin of your boredom and exhaustion when it comes to studying.
Instead of boring and repetitive knowledge taught year after year, you will be exposed to content related to your interests, hobbies, and job through a personalized learning process. You'll be a lot more motivated if you learn something you're interested in, won't you? This is especially true if the learning content provides learners with useful information and knowledge that they can apply right away.
Improve learning outcomes
According to a Gates Foundation study conducted in the United States, three-quarters of schools that experimented with personalized learning saw extremely positive results in terms of student test performance. Specifically, after implementing personalized methods for teaching and learning math, students' average math score increased from lower than the national average to higher than the national average.
Many other studies, in addition to the Gates Foundation survey, show that personalization in education can improve learning outcomes by changing the approach to students. Personalization provides learners with materials that are more relevant to their needs, encouraging interaction with academic content and, as a result, improving learning outcomes.
Learn to Earn – The new trend to improve user learning experience
As the education industry makes big progress toward personalizing the learner's experience, the introduction of the learn to earn model in online education will help to transform the learning process into an exciting journey of knowledge discovery.
Learn-to-earn allows learners to own all of the game's items, characters, and assets in the form of NFTs, which they can then use to earn reward points during the learning process. Users can invest, buy, sell, hold, exchange, and trade NFTs in the same way they would in the real world.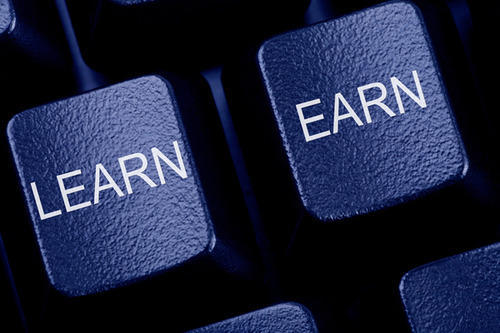 Learn to Earn has the potential to transform the learning experience in education by "breaking down" the most significant barrier that many students face: a lack of motivation.. Learn to Earn allows you to learn, invest, earn money for yourself, and turn your newly acquired knowledge into valuable assets.
It is possible to argue that the learn to earn mode can motivate students to be more diligent and hardworking, as well as to invest more effort and time in the learning process.
Following the trend of personalizing educational experiences, the English learning application GOGA, in conjunction with the learn to earn model, promises to take learners on a new journey of knowledge discovery.
How will GOGA help you "personalize" your English learning?
Pronunciation practice with high-quality AI technology. Artificial intelligence technology will recognize each learner's voice, analyze it, and provide immediate feedback on pronunciation.
Practice English through a variety of fun games and take part in 1-1 challenges with GOGA users across Southeast Asia.
Purchase NFTs items to outfit your virtual character.
Have you ever owned an extremely interesting learning path that is made for only you? If not, download GOGA now to experience a brand new personalized learning model!
Android: https://bitly.com.vn/weyrn9